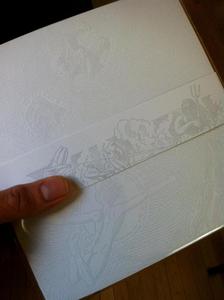 $

8.50
HELL/THOU - RESURRECTION BAY split 7".
One new song from each band, white vinyl, white labels, white on white double sided embossed folding jacket and embossed obi strip.
Split release between Pesanta Urfolk and Gilead Media
Sales will open Monday, April 23rd at 10am Pacific Standard Time.
Pesanta Urfolk 015
LIMIT OF TWO (2) PER CUSTOMER. Seriously.